Throwing a spotlight on NZ startups that are taking on the world.
We feature a new startup every Monday that you may not have heard of, but deserves your attention.
Would you like to have your Startup featured?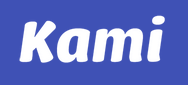 Beautiful, collaborative, cloud-based document annotation For most organisations, the basic unit of information is a document. We use documents to communicate with others, generate ideas, measure progress, make agreements, and much more. The last decade has seen the...
Making open source culture more accessible to governments, established businesses, startups, and the public. [See below for a special limited offer] If you know me at all well, you'll know that I'm a huge fan of Open Source. I run Linux on my laptop (OK, it actually...